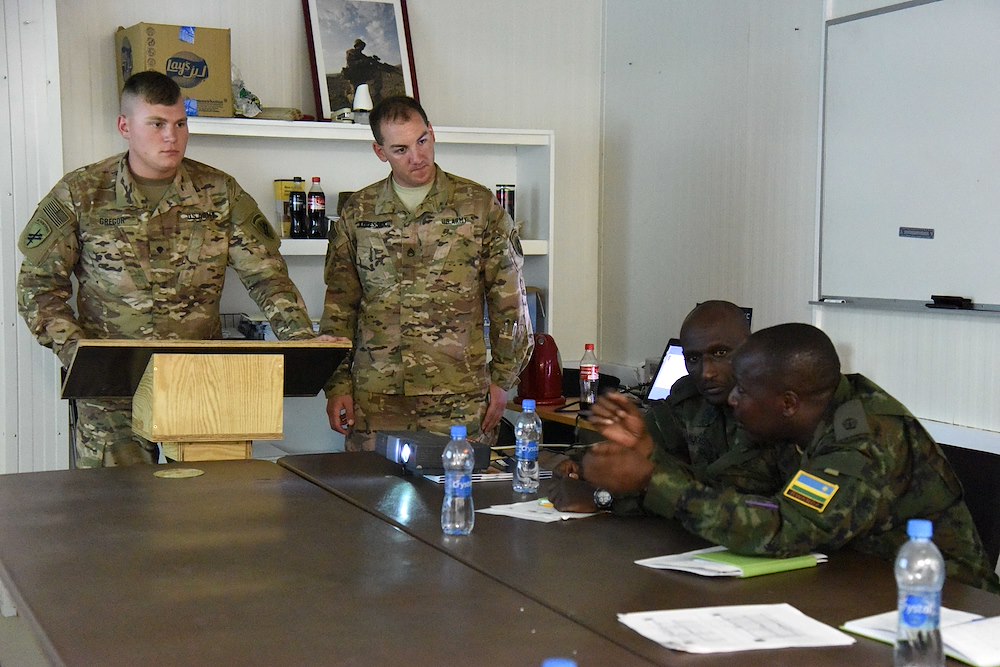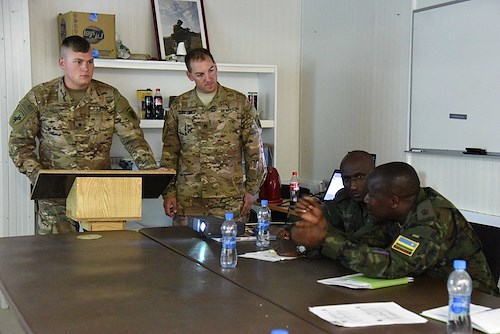 3 photos: U.S., Rwanda complete phase two effort to enhance RDF's peacekeeping operations
Download full-resolution image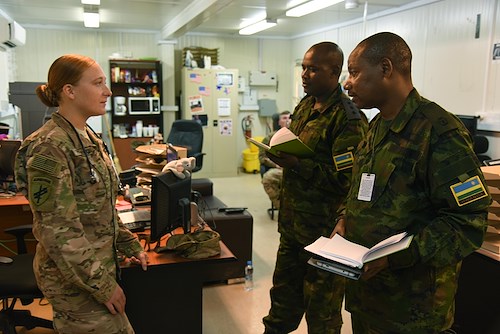 3 photos: U.S., Rwanda complete phase two effort to enhance RDF's peacekeeping operations
Download full-resolution image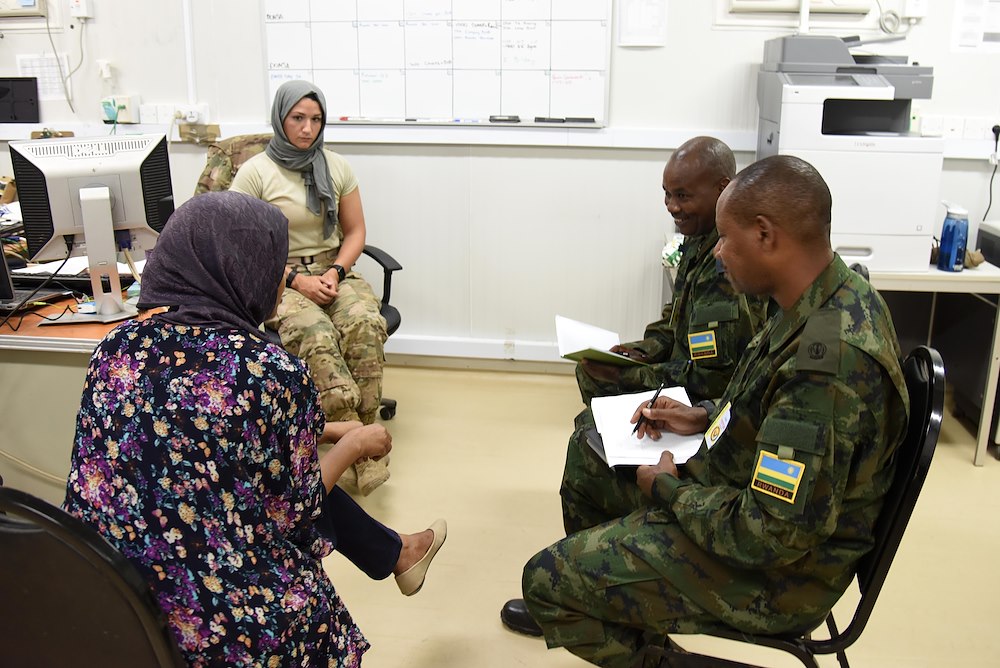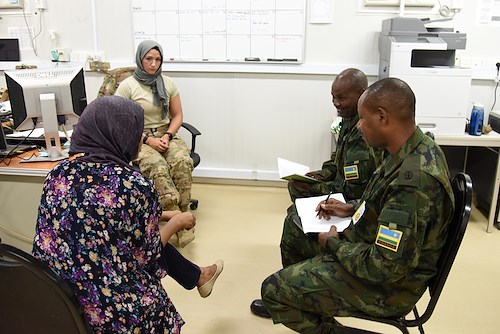 3 photos: U.S., Rwanda complete phase two effort to enhance RDF's peacekeeping operations
Download full-resolution image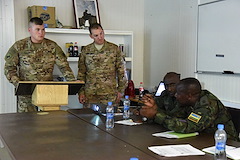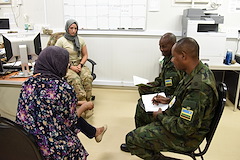 Members of Combined Joint Task Force-Horn of Africa and Rwanda Defence Force gathered at Camp Lemonnier, Djibouti, April 4-8, 2016, in an exchange of best practices for civil-military cooperation (CIMIC) operations.
Representatives from the 403rd Civil Affairs Battalion reunited with RDF CIMIC officers for a second engagment to strengthen the relationship between CJTF-HOA and RDF in supporting regional training efforts for peacekeeping operations.
"We deal with CIMIC issues on a daily basis," said RDF Maj. Emmanuel Faida, CIMIC and Gender Directorate staff officer. "The RDF supports UN peacekeeping operations in many different countries. Covering the many different subjects will help us teach other CIMIC officers before deployments."
During the second engagement, the participants discussed many topics including rule of law, protection of vulnerable populations, gender issues, UN CIMIC doctrine, CIMIC assessments, negotiations, and use of interpreters.
"The knowledge shared gave a better understanding of each other's CIMIC capabilities and best practices," said U.S. Army Staff Sgt. Christopher Gordon, 403rd CA BN CIMIC engagement lead instructor. "It helps us build a cohesive approach to CIMIC across the region."
The six RDF officers interfaced with CA soldiers to share information on topics covered, but also practice how to put that information to use in a culminating exercise at the end of the week. This exercise had RDF participants gather information from role players in a simulated peacekeeping deployment. With information gathered from simulated local military, village elders, and non-government organization physicians, RDF participants assessed situations in the location and followed doctrine to support the area impartially.
"We learned how to teach CIMIC in different manners and how to make an assessment in peacekeeping operations," said Faida. "CIMIC officers should know the situation in their area of operations and the needs of the population and vulnerable people."
With the practical exercise under their belts, both parties learned from the others experiences and expertise.
"RDF CIMIC officers have a vast understanding of CIMIC processes and an exciting collection of experiences," said Gordon. "This has been an extremely valuable opportunity for both the U.S. and the RDF."