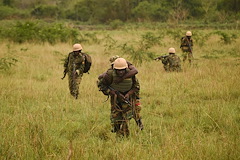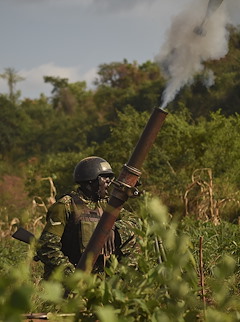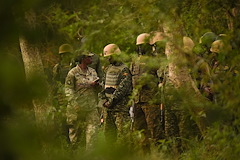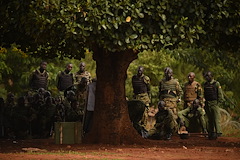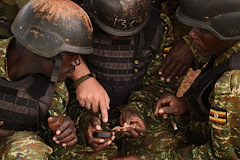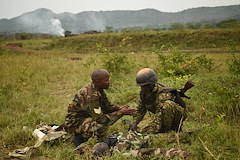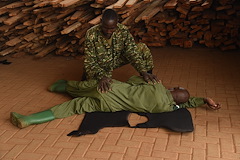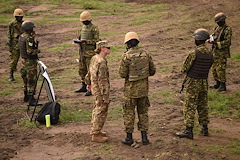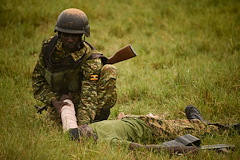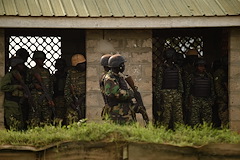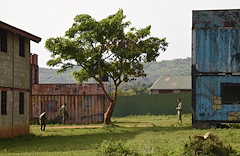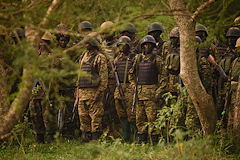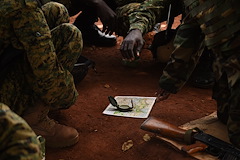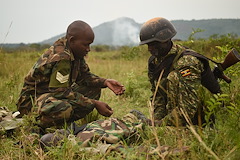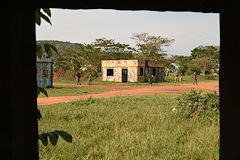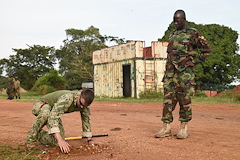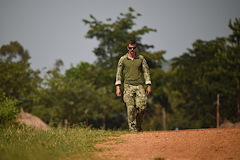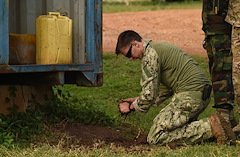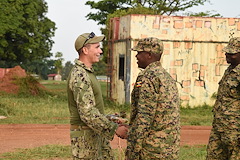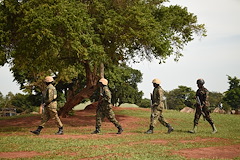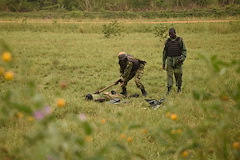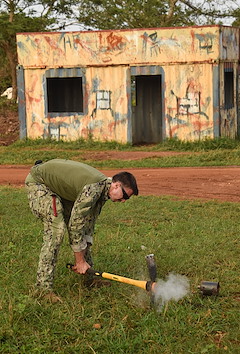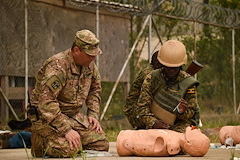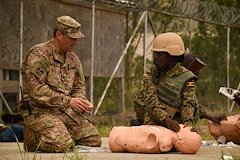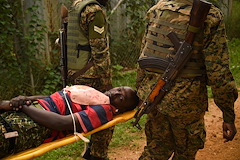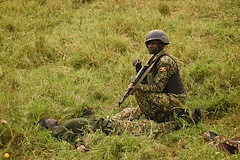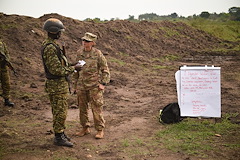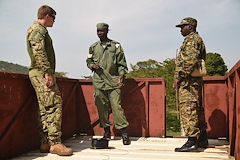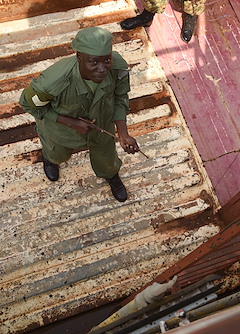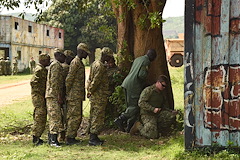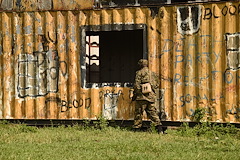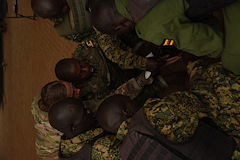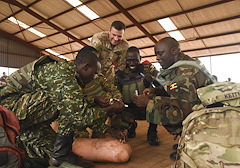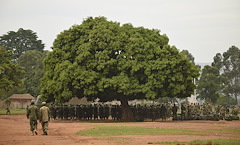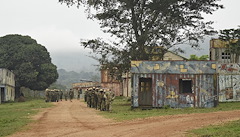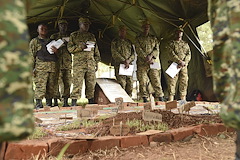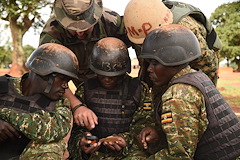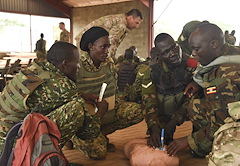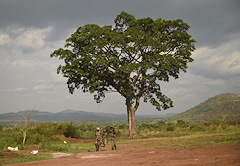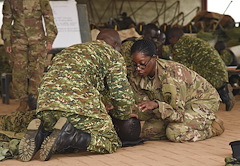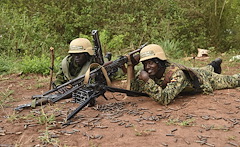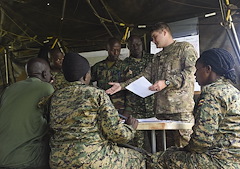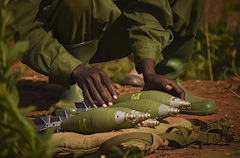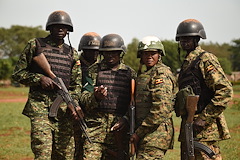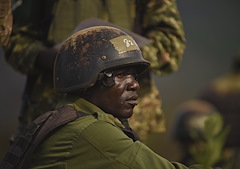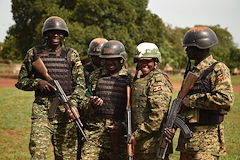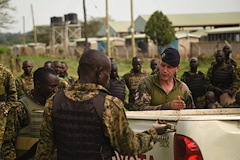 The Uganda People's Defense Force (UPDF) is preparing Ugandan Battle Group 22 (UGABAG 22) for a spring 2017 deployment in support of the African Union Mission in Somalia (AMISOM), with a 12-week training course at Camp Singo, Uganda.

Combined Joint Task Force-Horn of Africa (CJTF-HOA) subject matter experts (SMEs) traveled from Camp Lemonnier to Camp Singo to assist UPDF instructors with their pre-deployment courses. UGABAG 22's ongoing training will include: a combat lifesaver (CLS) course, counter-improvised explosive-device (C-IED) training, marksmanship and mortar training, and common task training including land navigation.

"Everything is progressing well," said UGABAG 22 Commander Colonel Bonny Baamwiseki. "They are great mentors. We hope what they are teaching us, we shall implement in successful missions."

"The objective of this training is to get the Battle Group 22 ready for deployment to Somalia," said Capt. Cory Meyers, 411th Civil Affairs Battalion (CAB), Charlie Company, civil affairs team leader. Meyers mentored UGABAG 22 civil affairs soldiers and their battalion staff operators on the flow of information and how to manage a mission from the tactical operations center.

"The UGABAG soldiers also received CLS training," said U.S. Army Lt. Col. Sean Dooley, CJTF-HOA, 418th CAB, functional specialty team officer-in-charge, who served as a medical SME assisting the UPDF cadre. After engaging with the trainers, CJTF-HOA medical personnel assisted the UPDF cadre in conducting a CLS course.

"This training is important because 90 percent of combat deaths occur before soldiers get to a hospital, and it's often the first-line responder that saves that soldier's life," Dooley said. "Up to 25 percent of deaths on the battlefield are preventable and attributed to three main causes: hemorrhage, tension-pneumothorax, and airway obstruction."

The UPDF cadre set up three stations to teach hour-long courses on common battlefield injury response to include tourniquet use, care under fire and advanced medical procedures.

"All these UPDF soldiers that we're training will be on the front lines of fighting al Shabaab, and hopefully, transitioning [Somalia] to a stable government," said Dooley.

Later in the week, CJTF-HOA's Task Force Sparta, Explosive Ordnance Disposal Mobile Unit (EODMU 8) members assisted in UGABAG 22's counter-IED training.

"We're going to be assisting the cadre that are here as subject matter experts and assisting on the day-to-day training," said EOD Technician 2nd Class Max Glidden, EODMU 8.

Glidden helped instruct a group of infantry soldiers on the functions, appearance and recognition of IEDs. After teaching the class, soldiers walked on a road in formation looking for indicators of simulated IEDs.

"These soldiers are deploying in support of AMISOM, so they're going to go help stabilize Somalia, shwack al Shabaab, delegitimize al Shabaab, and legitimize the Somali National Army," said Glidden.

After finishing the 12-week course, UGABAG 22 will replace the Ugandan Battle Group currently operating in Somalia.

CJTF-HOA falls under U.S. Africa Command, which supports AMSIOM in its active, regional peacekeeping mission.