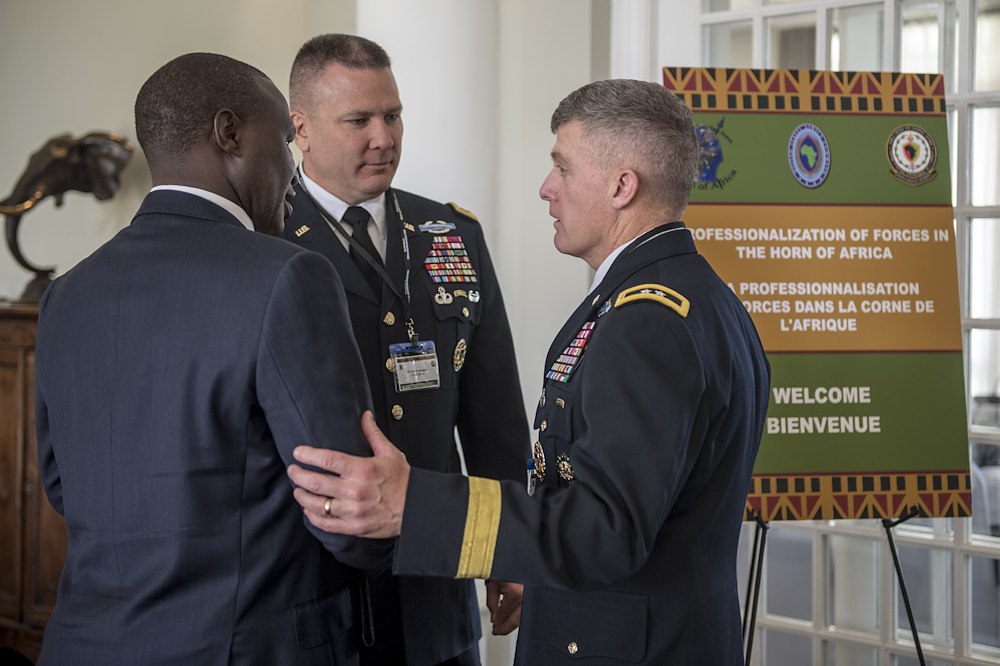 2 photos: Transition Through Leadership
Download full-resolution image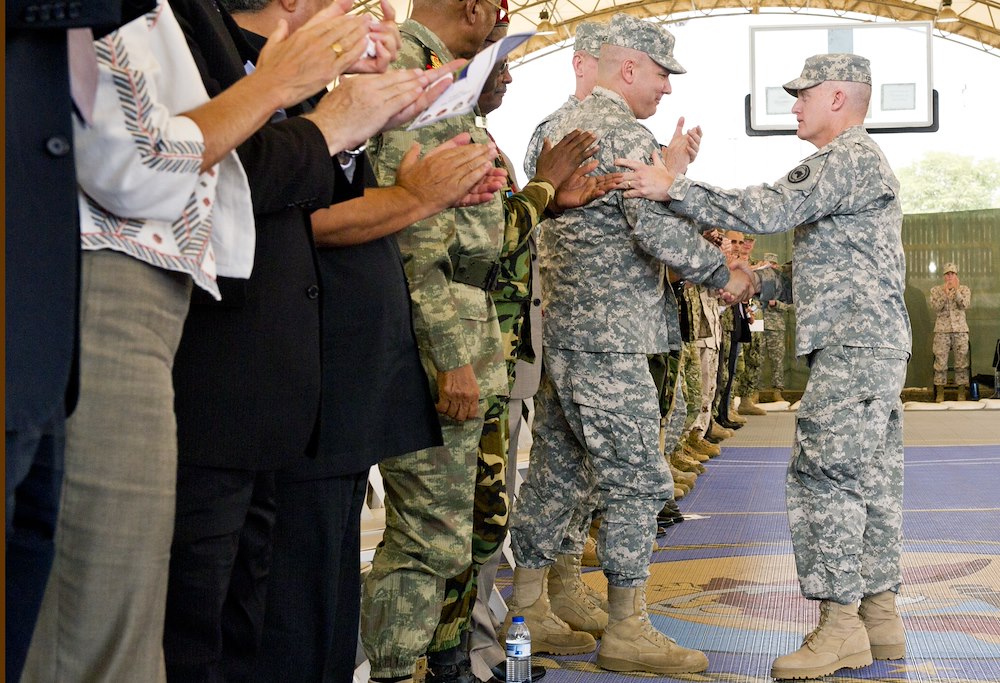 2 photos: Transition Through Leadership
Download full-resolution image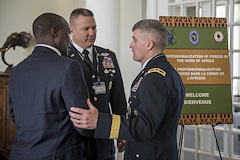 Leaders come and go, but the Soldiers, Airmen, Sailors, Coast Guardsmen and Marines will always stay the same. They are a dedicated and honorable force to be reckoned with who will follow a great leader anywhere.
As each great leader passes the reigns to the next, the transition must be flawless, regardless of your rank or service, to avoid interruption in the great work force they will be taking command of.
Maj. Gen. Mark R. Stammer assumed the command of Combined Joint Task Force- Horn of Africa from Maj. Gen. Wayne Grigsby on April 14, 2015. But the transition of command didn't begin there. Both Maj. Generals have been attached at the hip for the last two months, ensuring a successful transition of leadership.
"This is all about the command being set up for success. It's not about how you start, it is about how you finish and my reputation personally as a leader is not while I was in command here for 16 months, it is the first two months of Maj. Gen. Mark Stammers tenure," said Grigsby., CJTF-HOA former commander.
As leaders, the transition of leadership doesn't just ensure the base or task force is effective; one must also transition with partner nations in a coalition environment.
According to Stammer, in the first two months of his command he will take what has been learned through this transition process with Grigsby, and build upon the relationships started and make them even greater.
"We have been communicating consistently for the past two months and he has taught me a lot, but as you know this is only a small period of his service and my service," said Stammer. "After Grigsby departs, it will still be my responsibility to continue to learn and grow in the Horn of Africa, working with the 10 nations we are principally partnered with in East Africa. My intent is to continue the work of Maj. Gen. Grigsby and the commanders that came before him."
As these few months were just a stepping-stone into Stammers command, Grigsby stated the transition of leadership is complete and will be solidified by Stammers experience and leadership going forward.
"Stammer is going to be an outstanding commander, and I believe he is going to be a 'Perfect' leader," Grigsby said. "Knowing he will have your back and you will have his back, and proceed from where I have transitioned this command off to him and take it to the next level."