Article
U.S. service members take part in joint-force marksmanship competition in Kenya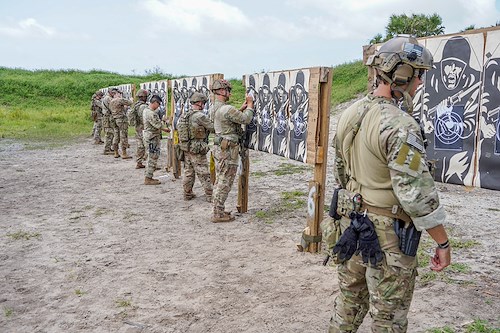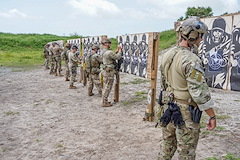 8/5/2022
CAMP SIMBA, Kenya – U.S. service members from the U.S. Army National Guard and U.S. Air Force, assigned to Combined Joint Task Force-Horn of Africa (CJTF-HOA), participated in a joint-force combined arms marksmanship competition July 20-25, 2022, at Camp Simba, Kenya. The event hosted 52 participants with individual and team competitions using multiple weapon systems. The matches simulated combat scenarios with competitors engaging targets from multiple distances and positions, with target transitioning, weapon manipulation, while combining all of those skills under the stress of time and accuracy.
Read more
Article
Airfield operations brings order to down-range airstrip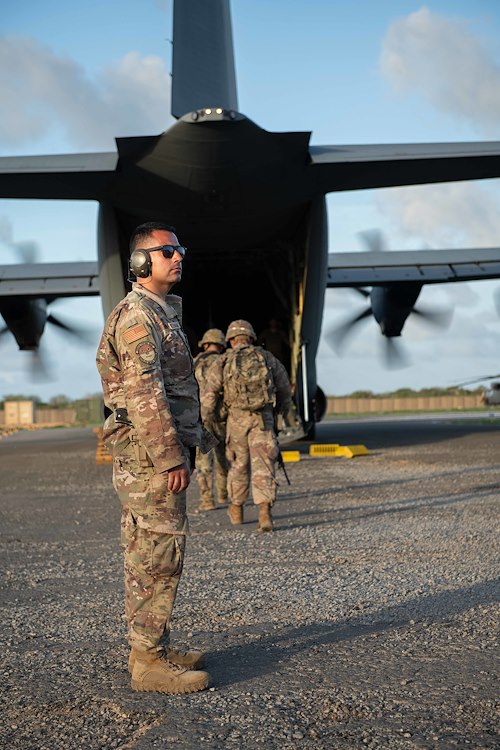 6/8/2021
When the Soldiers of the 2-111th Airfield Operations Battalion (AOB) found out they were deploying to Manda Bay Airstrip, Kenya, a recently reactivated camp, they knew there would be a lot of work to be done. Since arriving, the Soldiers of the 2-111th AOB, in support of Combined Joint Task Force - Horn of Africa (CJTF-HOA), have worked diligently to ensure the aircraft that fly in and out of Manda Bay Airstrip do so in a safe and efficient airfield.
Read more