Article
CJTF-HOA participates in exercise Bull Shark with foreign partners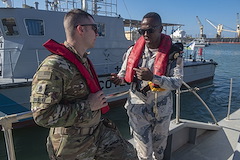 12/16/2022
Camp Lemonnier, Djibouti - The Combined Joint Task Force – Horn of Africa (CJTF-HOA) joined Djiboutian and Spanish forces to conduct the combined joint interoperability exercise Bull Shark near Arta Range Dec. 3, 2022. Bull Shark is a biannual crisis response and personnel recovery exercise designed to test communication and interoperability between like-minded partners.
Read more
Article
U.S. and Spanish join forces in African Warfighter Recovery Network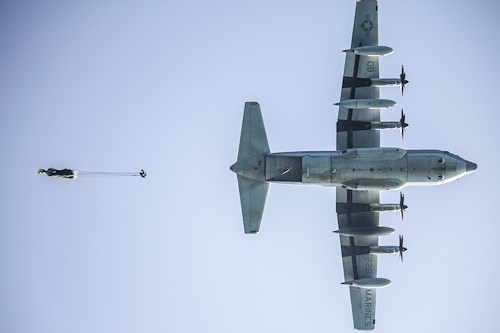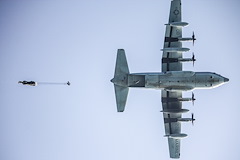 12/10/2021
On Dec. 3, 2021, U.S. and Spanish forces conducted exercise Bull Shark, a water rescue training that strengthened their combined ability to operate as highly-effective teams and demonstrated their current operational capabilities. During the exercise, several personnel were stranded off the coast of Djibouti in the Gulf of Aden, calling the Warfighter Recovery Network into action.
Read more