Commanding General
Major General James D. Craig
United States European Command
CJTF-HOA Commanding General Biograpghy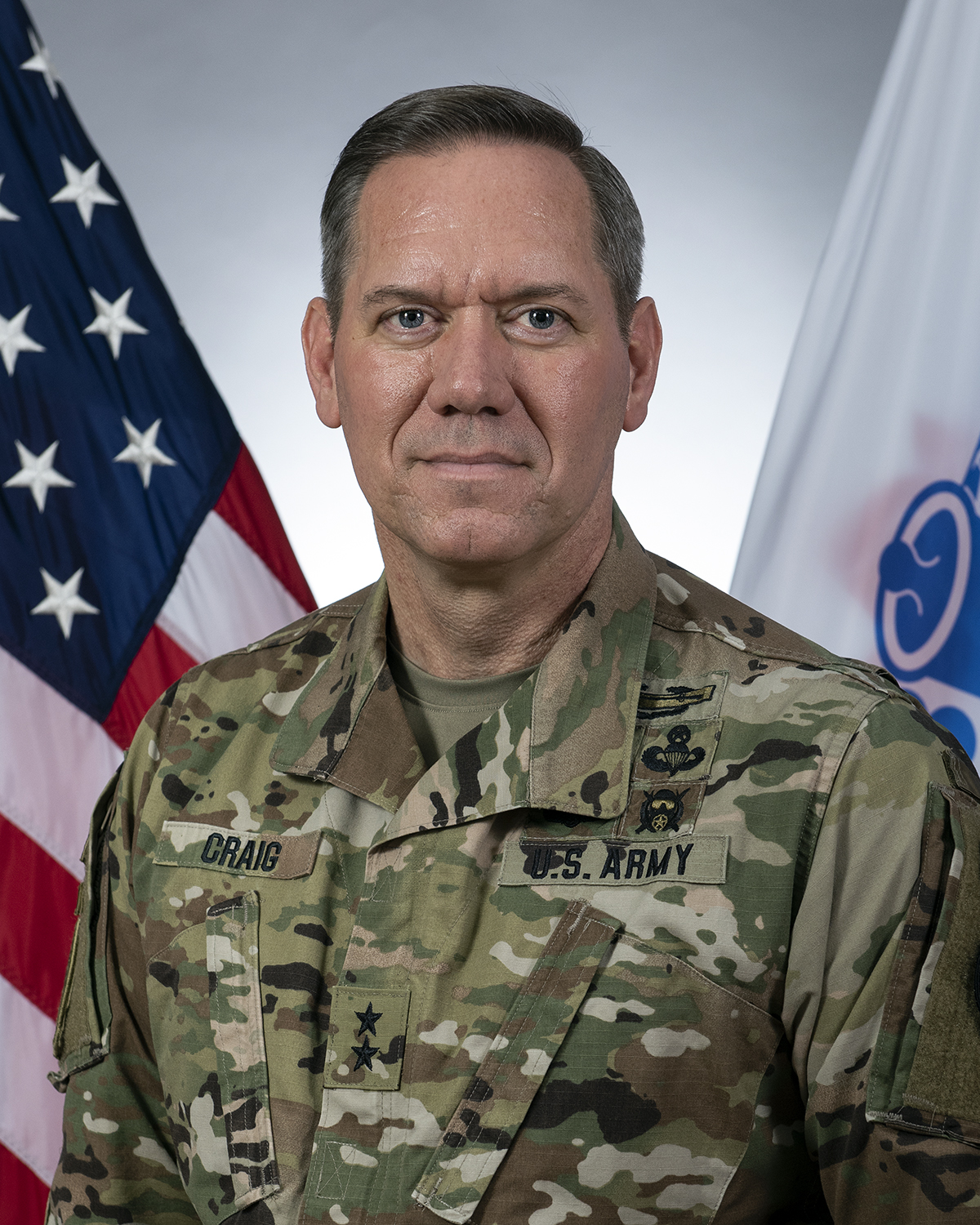 Major General James D. Craig serves as Commanding General, Combined Joint Task Force–Horn of Africa.
Major General Craig was commissioned a Second Lieutenant from the United States Military Academy, West Point in 1985. Following his initial assignment to the 9th Infantry Division, Fort Lewis, Washington, he completed the Special Forces Qualification Course and was awarded the Green Beret.
Major General Craig has commanded Army and Special Operations Forces at every level, from Second Lieutenant to his current rank. Notable assignments include Commander of the 20th Special Forces Group (Airborne), Commander of Special Operations Detachment – Central, Commander of Special Operations Task Force – North (Iraq), Commander of Special Operations Command and Control Element – Democratic Republic of the Congo, and Director of the Joint Staff, Florida National Guard. He has participated in numerous contingency and combat operations including Operation ENDURING FREEDOM in Afghanistan and Task Force FERVENT ARCHER in Bosnia, and commanded Special Operations units in Operation IRAQI FREEDOM and Operation OLYMPIC CHASE (Democratic Republic of the Congo), as well as commanded Task Force SPECIAL FORCES in New Orleans in the aftermath of Hurricane Katrina. Most recently, he served as Deputy Commanding General, Special Operations Command Central.
His awards and decorations include the Legion of Merit, Bronze Star with one oak leaf cluster, Defense Meritorious Service Medal, Meritorious Service Medal with four oak leaf clusters, Combat Infantryman's Badge, Expert Infantryman's Badge, Master Parachutist Badge, Air Assault Badge, Combat SCUBA Diver Supervisor Badge, Military Freefall Parachutist Badge, and the Special Forces Tab.
Major General Craig holds a Master's Degree from the Army War College.
Tags